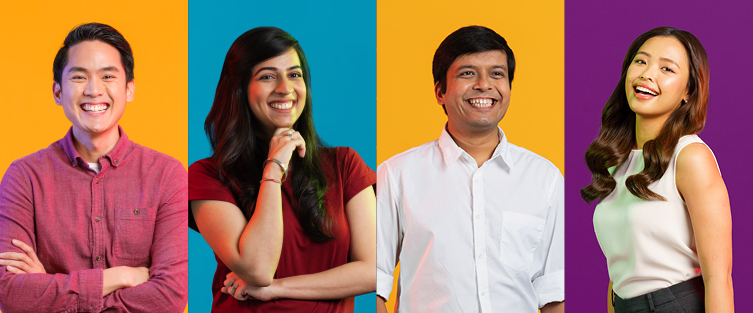 Job Description
Purpose & Accountabilities
Deliver CMMS (Computerized Maintenance Management System) across Upstream, Downstream and IG first time right from Project to Asset.
Analyze technical data and documents by working with engineering, maintenance, operations, and project team & partners to deliver the objectives.
Develop and deliver technical data for other connected applications such as wIMS, SPI-IN tools and other such tools.
Manage the Project KPIs and Quality of the deliverables with regular stakeholder engagements.
Deliver CMMS (Computerized Maintenance Management System) across Upstream, Downstream and IG first time right from Project to Asset.
Analyze technical data and documents by working with engineering, maintenance, operations, and project team & partners to deliver the objectives.
Develop and deliver technical data for other connected applications such as wIMS, SPI-IN tools and other such tools.
Manage the Project KPIs and Quality of the deliverables with regular stakeholder engagements. Develop the Key data structures or OU build data for the initial set up for CMMS build.
Extract Tags and other technical information from PFS, PEFS, SLD and other engineering drawings. Develop and support the Project team in identification of the Safety Critical Element.
Develop maintenance Strategies and build Maintenance Plans for the assets in SAP.
Provide support in planning and scheduling the PM Plans in SAP.
Understand how information and technical data will be utilized within the site or location.
Work with managers and the project specialists to help standardize processes, tools, methods, procedures for CMMS builds.
Support the team in developing strategy and plans for managing the projects.
Provide support in tracking and managing progress, costs and KPIs for the projects.
Capture learnings and best practices from the projects and update the learnings database.
Supporting team members in project to enhance their technical knowledge
Skills and Requirements
University Degree in Mechanical/Electrical/Instrumentation or other Engineering.
Required 4-8 yrs. of experience in Plant Maintenance area within a Manufacturing or Upstream environment as an engineering user of Computerized Maintenance Management Systems (CMMS) with tools experience in Web Integrity Management System (WIMS), SPI -INtools and Engineering Document Management Systems (EDMS.)
Experience in Engineering relevant maintenance, Equipment failure analysis, troubleshooting, decision making, Reliability Centered Maintenance, Root Cause Analysis, Safety Criticality and Risk Assessment, Failure Mode and Effects Analysis, Fault Tree Analysis, Total Quality Management, Hazard Analysis, etc
Experience in Engineering Projects end execution, supporting the EPCM contractor with execution, quality inspection of the project data. Experience in Project initiating, planning, monitoring & controlling of a CMMS build.
Experience in Technical Data and Documents management including processes and tools.
Use and understanding of SAP PM / MM modules.
MS Office inc. MS Access/excel/power point/outlook/MS Project
Project Management Skills (Project reporting)
Excellent Stakeholder Management
Detailed grasp of the context of use of technical data and documentation within technical data processes, Shell physical processing assets and associated operating processes (Cat Crackers, drilling ops., production and lube oil facilities)
Professional Engineering certification is an added value.